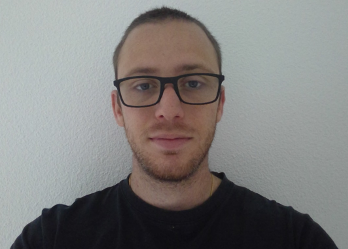 Félicitations à Maxence Rube qui a obtenu le 3e prix du meilleur article de la conférence internationale "IEEE Sensors" de cette année 2020. Maxence, doctorant au sein de l'UMR Espace Dev. en collaboration avec l'IMS de Bordeaux et inscrit à l'école doctorale de l'Université de Guyane, a été classé après un processus d'écrémage très sélectif en 3 étapes dont une audition par un jury d'expert internationaux.
Titre de l'article
A Dual Love Wave And Impedance-Based Sensor: Response Enrichment
Résumé de l'article
This article presents a new approach for the analysis of the electroacoustic response of an acoustic transducer allowing the easy extraction of the dielectric and viscoelastic properties of liquid samples. In this study, different measurements of liquid samples with different physical parameters such as electrical permittivity, viscosity, and density were conducted with Love wave sensors and enabled the decorrelation of the influence of these electrical and mechanical parameters. These results demonstrate the possibility of using a single transducer for multi-physical measurement which will enrich the analysis of biological samples.